Budgeting on

freelancer's income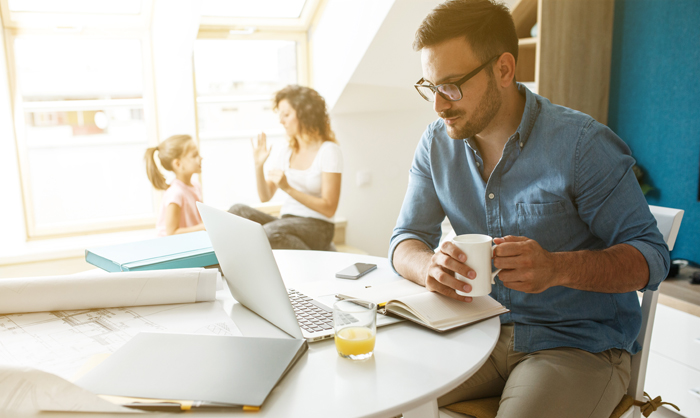 Budgeting may be the first step towards effective financial planning but how do you budget when you are not sure of how much income you will make at the end of the month? If you freelance or have started a small business, you are well aware of the difficulties of budgeting on an unpredictable or fluctuating income.
Budgeting if you are a freelancer or self-employed requires a different approach but once you've set the ground rules, should be fairly straightforward. Here's what you need to keep in mind:
Start with what you know
If your income is the variable, you need to focus first on the fixed expense. What is the absolute bare bones figure you need for survival i.e. rent, utilities, transportation and food? Look hard at your budget sheet and figure out your baseline living cost. Add in savings, insurance and if applicable debt repayments here as these count as essential too!
Then take a long, hard look at other expenses such as entertainment. Are there app subscriptions you have forgotten about? Do you need to set aside some cash for going out and networking with peers/potential clients? How much can you trim? This may be the trickiest part as here is where expenses creep up and add up. Consider all this before you add up to arrive at your baseline expense amount.
Spend last month's Income
This may be the most essential part of your planning. The best way to ensure a healthy financial future on an inconsistent income is to avoid living paycheck to paycheck. Now that you have figured out your baseline expenses, set this amount aside to pay for next month's bills. The income you make this month should be used for future planning, including savings and investments.
Zero Sum budgeting
This is a budgeting technique that works especially well if you have an irregular income. Zero sum budgeting is ensuring that every dirham you make is assigned to a spending category so that none of it is wasted on frivolous or mindless spending. After all, the upside of an irregular income is the fact that there are months of highs. If you are wondering how to put your money to good use in the months where you find yourself with a healthy surplus over your baseline expense, a zero sum budget may the right solution. The starting point, as explained in the paragraph above, is to use the previous month's income for basic expenses. Now, allocate the cash you have earned towards a purpose – next month's budget, your short, medium and long-term goal accounts, your retirement fund and investments. Account for every last dirham so you 'waste' nothing.
When in doubt, save!
An emergency fund is a must for all, but even more so on an irregular income. Ensure you protect your financial future with a well-funded emergency fund in case of unforeseen events such as sudden medical expenses. You will also need to set aside money for a sinking fund to ensure expenses such as house or car repairs do not have to put on hold for months during months with a leaner income.
Pay yourself a salary
If you are self-employed you may consider all earnings as income. However, as your business grows you will need to pay yourself a fixed salary with all the benefits you offer future employees. Too hard to envisage right now? Use the amount you noted as a baseline expense as your salary. If you cannot afford your own salary, you may need to adjust your lifestyle. And, as explained earlier, everything over and above your salary should be allocated to create a zero sum budget.