Save: Determining your

financial goals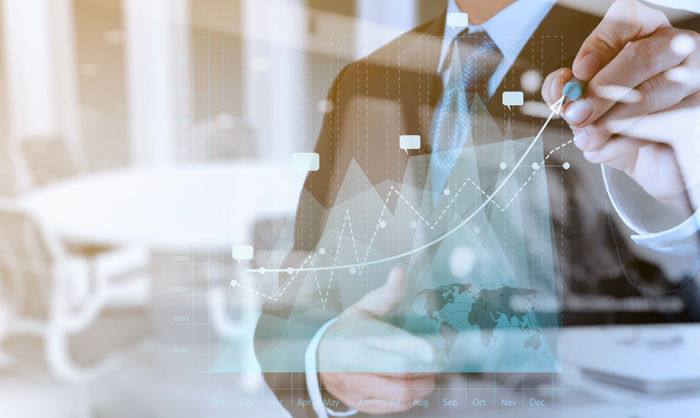 We are all aware that savings is a good habit. But the bigger question should be what are you saving for? And more importantly, how will saving help enhance your lifestyle – this year, in five - ten years and when you retire? As American author, Zig Ziglar said, "If you aim at nothing, you will hit it every time." So, it is critical that you put your savings to work by determining your life, and financial goals.
Where do you begin?
If the idea of setting goals appears daunting, take a step back and dream instead. Think of what you enjoy the most – is it riding a bike on the sand dunes on a Friday morning? Or a dream holiday in Paris? Perhaps it is starting your own business or owning a home in Dubai or in your home country. Or, perhaps you want to use your time and money towards helping others, having the freedom to take time off work to volunteer for a cause or supporting education for underprivileged children. Whatever your dreams, ambitions, plans are, write them down. Identifying what you want and what makes you happy is the first step. And, writing it all down will help you make a commitment to yourself and you will be more likely to achieve your goals.
Setting goals – short, medium and long-term
Next, examine your list to determine short, medium and long-term goals. An example of a short-term goal would be a vacation or perhaps a new gadget or home appliance i.e. goals that are easily achievable in a year. It could also be paying off credit card debt or setting up an emergency fund. Medium-terms goals take a few more years and act as a stepping-stone towards your long-term goals. Examples include paying off a car loan or accumulating enough for a down payment on your first home, or a vacation home. It could be paying your wedding, creating a fund for your children's university fees, getting a second degree or gathering enough capital to start a business. In fact, developing a second source of income is key to long-term financial success and an excellent medium-term goal. As stated earlier, the goals need to match your lifestyle and future plans, keeping in mind where you see yourself in the next ten years or so.
Long-term goals can be trickier to put into action and would generally require the help of a qualified financial advisor as you are making decisions that will affect the rest of your life, especially after retirement. If you cannot envisage this yet, enlist the help of an expert to calculate how much you will need based on the country you decide to retire in and your family situation. Although the UAE doesn't yet have personal income tax, most countries around the world do, and an expert can help you understand the tax implications in your home country when you repatriate or move to another country.
Stay SMART
At every stage, ask yourself if your goals are SMART – short, measurable, achievable, realistic and timely. Enlist the help of your partner or a trusted friend to sound out your plans and goals. Are your goals challenging enough or conversely, are you setting yourself up for failure? Have you given yourself enough time to achieve each goal and importantly, some breathing room to reward yourself as you achieve your goals? It is helpful to think of saving towards your goals as a lifelong journey, not a destination. The idea is not to deprive yourself of life's pleasures but to stay prudent and plan ahead to guarantee you can continue to enjoy yourself with the peace of mind that comes with financial security.
Start today
There is no time like the present when it comes to planning your financial future. The earlier you begin, the easier it gets to develop a savings habit, and work steadily towards your goals. The first step would be examining how much income you have and how much you can save each month. Start with creating a budget and determine how much you can set aside each month towards each of your goals.
Be prepared
Life is full of surprises, not always pleasant. As the recent pandemic in 2020 demonstrated, you can never be too prepared for drastic changes in income and employment derailing even the best laid plans. Creating an emergency fund is the single best thing you can do to protect yourself and your family against a financial shock.
Settle debt
If you're wondering where debt fits in, the answer is tackling debt (insert hyperlink on how to make a plan to get out of debt) should be always be a priority. Depending on how large your outstanding debt is, pin it down as a short-term or medium-term goal. While debt on your credit card or via a personal loan should be tackled first due to the high interest and penalties, you should also continue to pay off longer-term debt such a mortgage.
Set…and Reset
It goes without saying that goals will vary vastly from individual to individual, depending on age, job and income, whether you have a partner, number of children and if you have other dependents such as elderly parents to take care of. However, it is also important to remember that once you have set goals, it is advisable to revisit them to evaluate if they need to be adjusted to match your current circumstances as the goals you made in your early 20s may not be suitable when you turn 40 or 60. You may also also need to review your goals as your income grows so you can continue to challenge yourself to accommodate your changing needs.