How to avoid debt
Approx. reading time: 3 mins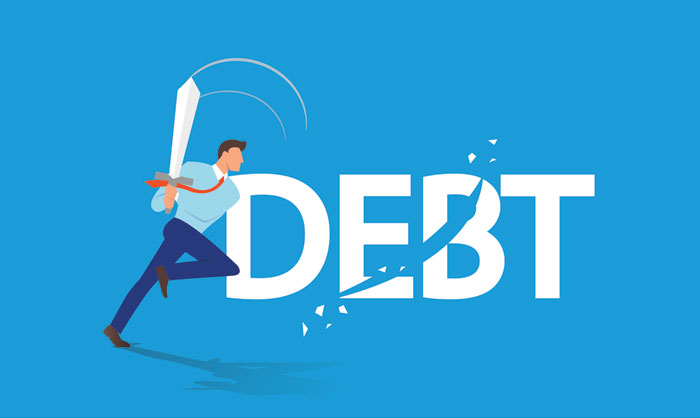 Debt can be avoided as long as you have in place a few simple rules on spending and saving wisely. Here are eight things to keep in mind to avoid getting into debt:
Follow the money
If you want to avoid debt, you need to better understand your spending. Review your credit card statement or use a budgeting app to help you figure out where you spend the most and where to cut back.
Practice 50-30-20
Are you spending more on wants or needs? Learn how to budget better by following this simple budgeting rule: Spend 50% of your income on needs such as housing, 30% on wants such as travel, entertainment and shopping and allocate 20% of your income to savings.
Pay yourself first
Practice savings at source by setting up a direct debit from your monthly salary account to your savings account. Remember to continuously adjust amounts as you get a pay rise to protect yourself against inflation. If you receive an annual bonus, commit to setting a percentage aside towards your medium and long-term goals.
Create an emergency fund
Life can be unpredictable and saving for a rainy day may be the best way to avoid debt. An emergency fund can help you pay the bills and stay afloat if you are faced with a sudden job loss or injury.
A little bit less
Living under your means can help you boost savings. Look at large fixed expenses such as rent and make decisions to alter your lifestyle accordingly. If you have a mortgage, check if you are getting the best interest rate. Discretionary spending on entertainment, shopping and dining out can add up so restrict yourself to a monthly budget. Don't forget to look at your telephone bills making sure you choose a plan that optimises consumption and look at ways to reduce energy consumption to reduce your utility bills.
Pay your credit card in full
Credit cards are a very useful tool to make payments on-the-go and manage everyday spending. However, having a credit card doesn't mean spending on things you cannot afford. Make a habit of paying your credit card bill in full at the end of each billing cycle to avoid being charged interest and late fees. Limit the number of cards you have so you only spend within your means.
Boost your income
If you depend on a single source of income, consider ways to make additional money to protect against the unforeseen. Whether it is monetising a hobby or investing in stocks, you can save more and avoid debt by expanding your income source.
Rinse and repeat
Budgeting and saving are not one-time activities. Create and maintain healthy financial habits to enjoy long term financial success. This does not mean you need to deprive yourself or live in fear. Make small changes one at a time and stick to good savings and spending habits that work for you.