How to get out of debt
Approx. reading time: 3 mins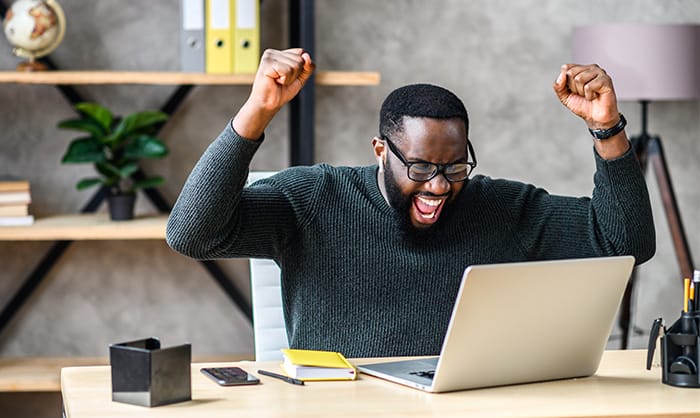 Learning how to manage debt is a critical and defining skill for leading a healthy financial lifestyle. If you are in debt, it may feel rather overwhelming. However, making a debt repayment plan and committing to it can be life changing.
Get to grips with the situation
Make clearing debt a priority and commit to it today. The more you delay, the harder it is to catch up as late fees and interest piles up. Start with making a list of all current debt, listing amounts with corresponding information on payment due dates, interest rate, late fees and type of debt i.e. credit card, personal loan etc. List all the different providers if borrowing is spread across multiple banks. If you have borrowed from family or friends, list that too.
Not all debt is equal
There are different methods to tackling debt. You could start from lowest to highest, so it seems less overwhelming. However, the most feasible strategy is to begin with the highest interest rate as this will save you the most money by reducing the amount you spend on interest. Typically, credit cards carry the highest interest rate and should be prioritised. Any money left over should be used to make minimum payments on the remaining debt to avoid it growing further.
Speak to your bank
It is advisable to reach out to your bank and request a debt re-structuring so all your existing facilities such as credit cards or personal loans with different banks can be re-structured with revised longer payment terms of up to 84 months. You could also request debt consolidation, so all your outstanding dues are consolidated into one personal loan with revised and longer payment terms. Personal loans typically carry a lower interest rate than credit cards. You could also explore a balance transfer to move some of your high-interest credit card balances to a card with a lower interest rate. However, read the terms and conditions carefully to confirm the duration of the low interest rate.
Reach out to your network
Hemorrhaging due to growing interest is one of the biggest reasons behind debt getting steeper as time passes. While you should avoid borrowing further for daily spending at all cost, do consider if you can reach out to friends or family to pay off high interest debt to prevent further bleeding. You should also enlist the support of your friends and family to help you stay frugal.
Cut up your cards
Tackling debt while you are still borrowing will lead to a never-ending cycle. It is time to change the behaviour that got you into debt by completely avoiding utilising your credit card.
Change your lifestyle
Think of every way you can gather extra cash to service your debt. Create a strict budget (insert link to article on How to create a personal budget) and cut down on living expenses wherever possible so you have more cash in hand to apply to debt. Rent counts as one of the largest expenses so consider downsizing to a smaller home or moving to another neighbourhood. Comb through your credit card bill to check for overspending or forgotten subscriptions. A helpful technique to avoid wastefulness is placing cash for everyday needs such as food, groceries or petrol in separately marked envelopes at the start of every month. Using hard cash will provide a visual reminder every time you overspend.
Earn extra income
An additional source of income can help you raise funds sooner. Can you monetise a hobby such as carpentry, cooking or baking cakes to earn cash in your community? Alternately, look at unwanted items in your home or closet you can sell within your neighbourhood to tap into the growing movement towards sustainable fashion.
Embrace your goals
Being debt free is liberating. While tackling debt may seem daunting, stay focused on the outcome, and learn to be more mindful of unnecessary spending. Step by step, you will gain control of your situation and enjoy freedom from debt.