How to improve your

credit score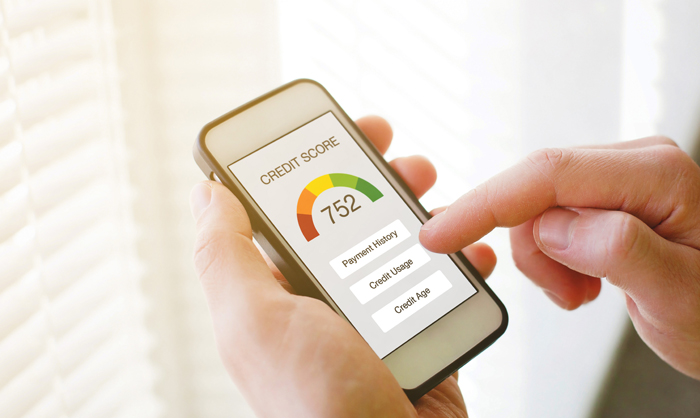 A credit score is a three-digit number that predicts how likely you are to make your loan and credit card payments on time, in the next 12 months. The number ranges from 300 to 900 with a low score indicating a higher risk and a higher score indicating a lower risk.
While credit scores were introduced relatively recently in the UAE, they are now widely used across banks and other financial institutions in the country while making lending decisions. In other words, if you intend to apply for any type of loan or a credit card, you need to understand how credit scores are calculated, and how to improve your own score.
How does the credit score work?
A credit score is generated using statistical models pulling in data from your credit profile. This data includes your payment history when it comes to utility and telecommunication bills, card payments and previous loan instalments.
In the UAE, the Al Etihad Credit Bureau (AECB) aggregates and analyses this data to calculate credit scores and produce credit reports that are made available to individuals and companies. It is used by banks and and financial institutions to support their decision-making on credit products such as a personal or car loan, mortgages and credit cards.
What is a credit report?
A credit report documents your full personal details including all credit-related products, your payment history, current unpaid debt and bills, and bounced cheques.
Why does a credit score matter?
Banks and financial institutions take your credit score into account to make decisions on loan or card applications. So, having a higher score may indicate they will process credit card and loan applications faster and provide preferential benefits and rates.
However, it is important to note that a credit score is not the only factor for loan and credit card eligibility as each bank makes an assessment based on its own system of risk profiling and scoring.
Can my credit score change?
Yes. According to the AECB, scores are dynamic and can change according to the most recent information in your credit report. You can always improve your score by paying bills on time and reducing the amount of outstanding debt as well as the number of credit-related products.
In the same coin, frequently missing or delaying payments beyond the due date, having a large number of loans and credit cards and frequently utilising your entire credit card limit could lower your score.
How can I access my credit score?
You can proactively check your credit score and credit report before applying for a loan or card. In fact, it is advisable to check your credit report for errors.
The score can be easily accessed within minutes by registering and paying via on AECB's website and also via the AECB App, available on Google Pay or Apple stores.