How to read and understand your

credit card statement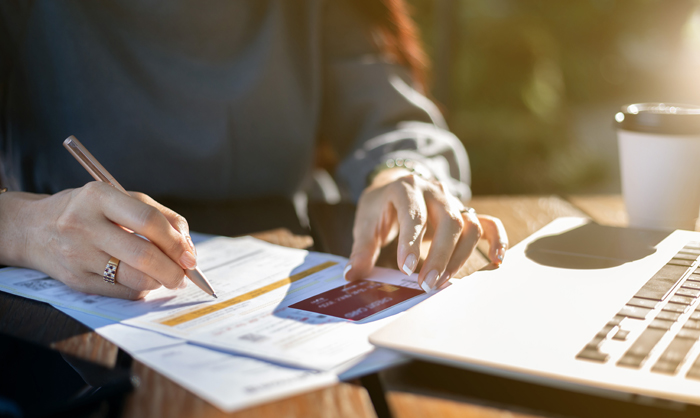 Reading – and understanding - your credit card statement could be one of the most effective ways to save better. If you are in the habit of ignoring your monthly statement, because reading it takes too much time or is a boring task, then you need to learn from these helpful tips and start managing your credit card more effectively
While the format and terms will vary between banks, your card statement acts like an account summary of transactions i.e. purchases you have made during the last billing period. A billing cycle period is usually 30 days.
Most banks offer the option to subscribe to receive electronic card statements via email every month which not only reduces paper consumption on printed and mailed statements, but also avoids you misplacing statements. The statement will state your name and address. Some authorities may use credit card statements as a form of address verification so you must ensure your details are up to date. The statement will also list the Card Number for this statement which you will need to identify yourself if you call the bank to clarify billing or other issues.
Card Type which refers to the card scheme i.e. usually VISA or Mastercard and the category depending on the tier, features and benefits i.e. Classic, Gold, Signature, Infinite, Platinum, Standard, World, Titanium, Elite etc. Your card statement will typically display a few rows at the top which detail your account information:
Credit limit which is the maximum amount of money the bank has allowed you to spend on the card against purchases and cash advances, if applicable. It is never advisable to frequently utilize your entire credit card limit as it could negatively affect your credit score. Please note that, in addition to purchases and cash advances, interest and fees will reduce your total credit available.
Available Credit Limit which is your credit limit minus the amount you owe.
Statement Date which is the last day of the billing period i.e. payments or charges after this day will show up on your next bill.
Payment Due Date which is the date by which you need to make your payment to the bank, via any of the payment methods offered by the bank. Methods can include a physical payment at the branch, via the bank's ATM or cash deposit machine or a transfer from your account through the bank's phone banking centre, online banking platform via the bank's mobile App. If you have a bank account from the same bank that has issued your card, you could also set up a direct debit every month, alternately, if you bank elsewhere, a standing payment instruction every month. If you fail to make your payment by this date, you will be charged a late fee and interest will accrue on the outstanding amount.
Minimum Payment Due Date which signifies the least amount you should pay by this due date.
Transactions are perhaps the most essential part of the statement. Read through your transactions to ensure there are no errors, incorrect transactions or fraudulent activity. Reviewing transactions will also help better spending and avoid overspending. If you have a supplementary card for your partner or another dependent, their transactions will be listed below yours.
If there are Credits or Refunds due, this will feature here too. A credit card chargeback occurs when a refund takes place, which means the merchant is refunding a transaction amount to your credit card account. A chargeback can also take place when you dispute a transaction.
Transaction Date which states when you made the purchase.
Posting Date or Settlement Date can be the same day as the transaction date or a few days later
Description and Amount in the currency of your card i.e. AED in the United Arab Emirates.
The statement will also list:
Previous Statement showing your last month's balance for reference.
Purchase/Cash Advance which will state the total amount of cash your credit card issuer advanced you during the billing cycle including amount of all purchases. Please note the bank will charge you interest on cash advances according to their terms and conditions.
Loan on Card some banks may offer you instant cash against your available credit limit, repayable in monthly installments.
Interest/Other Charges such as late fees or cash advance fees. If you carry a balance, this will tell you how much that balance accrued in interest over the billing period.
Late payment fee: that is levied by the bank, as per their terms and conditions, if you miss your monthly minimum payment by the due date.
Minimum payment which is the lowest required amount to satisfy the current billing statement and avoid any late fees. However, paying only the minimum amount will negatively affect your credit score and leading to multiplying debt as interest piles up every month on any outstanding amount. Please note that some banks enable an easy payment plan or installment payment plan against high value purchases which gives the flexibility to make repayments in installments within a certain period.
Payment/Credits which shows how much you paid toward your credit card balance last month. If you paid the bill in full, this amount should be the same as your Previous Balance.
Total Payment Due which is all debt outstanding on your card including the current month's due amount.
Current Balance which states how much you currently owe on your credit card, not including pending transactions.
Balance transfer which occurs when you move outstanding balance from one or more cards perhaps with other banks, to a different card, if your bank allows balance transfers.
You card statement will also include details of your card's loyalty program that may enable you to earn points, miles, cash back or other rewards. Learn how to optimise your card spend against rewards and calculate savings every time you spend your card to manage your finance better.
The card statement may also include fine print which has pertinent information such as information and instructions on how to make a payment, dispute a charge and what to do if your card is lost or stolen. It will also display or provide a link to all the terms and conditions related to the card in terms of fees, interest and late payment penalties.