Why have an

emergency fund?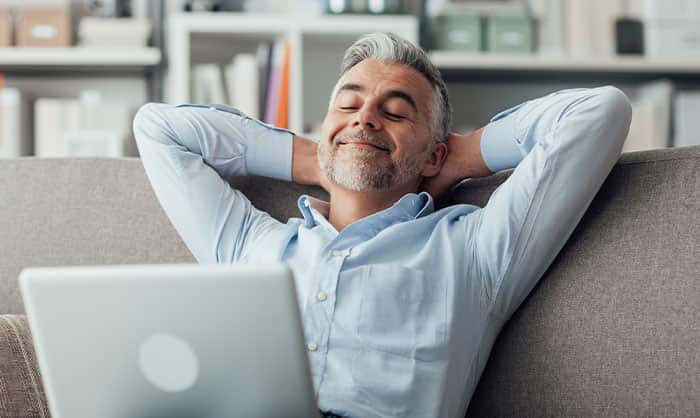 An emergency fund is the cornerstone of good financial planning. It can prevent debt and help ensure you live comfortably even if you are faced with sudden loss of income, serious illness or unforeseen change in personal circumstances. In other words, an emergency fund can provide you freedom from stress, worry and debt and give you peace of mind when you most need it.
If you want to build an emergency fund, here are a few tips to consider:
What is it used for?
For emergency use only! Unexpected loss of job or income, large medical expense or unplanned major house or car repairs are emergencies that can threaten your financial stability. The last thing you want to worry about during an emergency is the lack of funds and build-up of debt, leading to more stress. However, a planned sabbatical from work, cosmetic treatment or home renovation cannot be classified as an emergency and should be funded separately, perhaps a sinking fund. An emergency fund is especially useful for families with a single income, self-employed individuals or if your income is based on intermittent, freelance work.
How much do I need?
The rule of thumb is up to six months of living expenses i.e. money you need to pay the bills and put food on the table. This money is to be only spent on needs such as rent, utilities and groceries considering that you may need to adjust your lifestyle during an emergency.
Can I use my credit card as an emergency fund?
No, a credit card cannot function as an emergency fund, especially if you have no income to pay your bill in full at the end of each billing cycle. While you can certainly use a credit card during an emergency, the purpose of an emergency fund is to avoid accumulating debt, if you are faced with an unforeseen situation.
Where do I keep it?
Emergencies are by their very nature unplanned events and most financial advisors recommend keeping an emergency fund liquid i.e. in an easy to access bank account that is preferably not linked to your debit card. A good alternative would be a savings account or a smart saver account or better still, a flexible deposit that has the potential to earn higher interest yet offers the flexibility to make withdrawals at specific intervals. Seeing a large sum of money in your regular bank account can be rather tempting so it is advisable to stash it safely in a deposit where you will continue to earn better interest that will protect you against inflation. Investing your emergency fund in capital markets will help it grow faster, however owing to the dynamic nature of markets, the value of the fund will depend on market performance at the time of withdrawal.
How do I set aside for an emergency fund?
Give yourself time to build an emergency fund. Remember to first pay yourself by putting aside a percentage of your income every month towards your savings goals, including an emergency fund, regular savings and investments towards a goal such as a dream home or car, and a long-term retirement fund. An annual bonus or unexpected cash gifts should all be used to boost your savings. It is helpful to view savings as a life-long habit rather than a goal.
Can I set up an emergency fund if I have debt?
Treat debt as an emergency that you need to tackle as a priority. Having thousands of dirhams in an emergency fund will not help if you are losing cash due to future interest and fees. If your current situation is preventing you from saving for the future, consider downsizing your lifestyle so you spend less or supplementing your income so you can earn more. Also, look for hidden expenses such as online subscriptions you may have forgotten about or don't use. Once you have paid off all debt, rebuild and protect your financial future with an emergency fund.