Frequently asked questions:
What does EIBOR stand for?
EIBOR is "Emirates Interbank Offered Rate"
How does Variable Pricing work?
Emirates NBD Flexi Drive has a variable rate combining the base rate plus a margin as agreed upon at the time of application, with a 1 (one) month review frequency. This means that your base rate will get reviewed and refreshed every month as per the current month EIBOR.
Where can I find EIBOR rates?
EIBOR rates are published and refreshed regularly on the Central Bank of UAE website.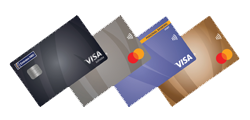 That's not all, you will also get to avail a 1st year FREE Premium Credit Card** of your choice and enjoy it's exclusive benefits. Existing card holders will gain the advantage of a free renewal.